Keep Updated on Alerts and Updates That Matter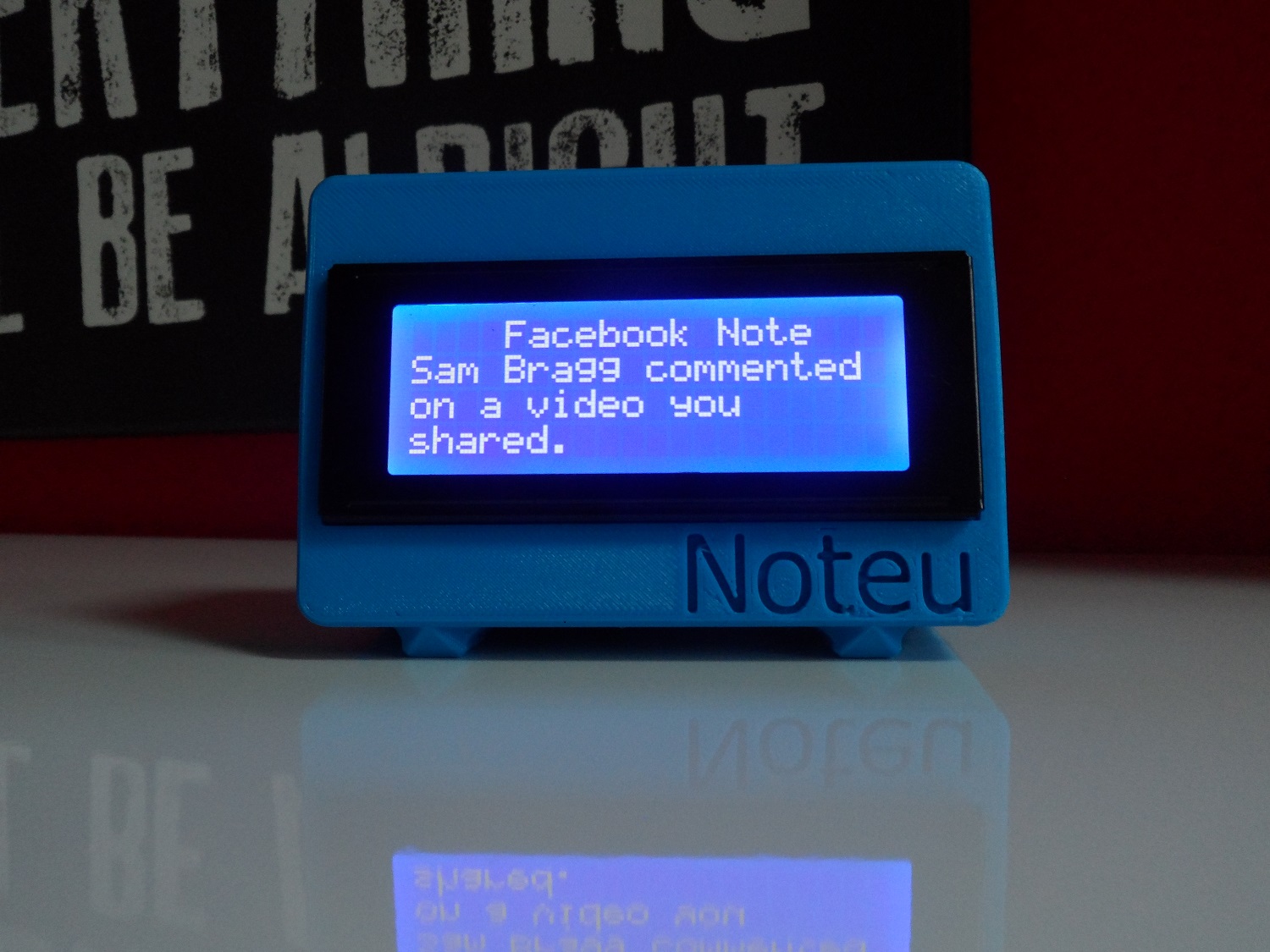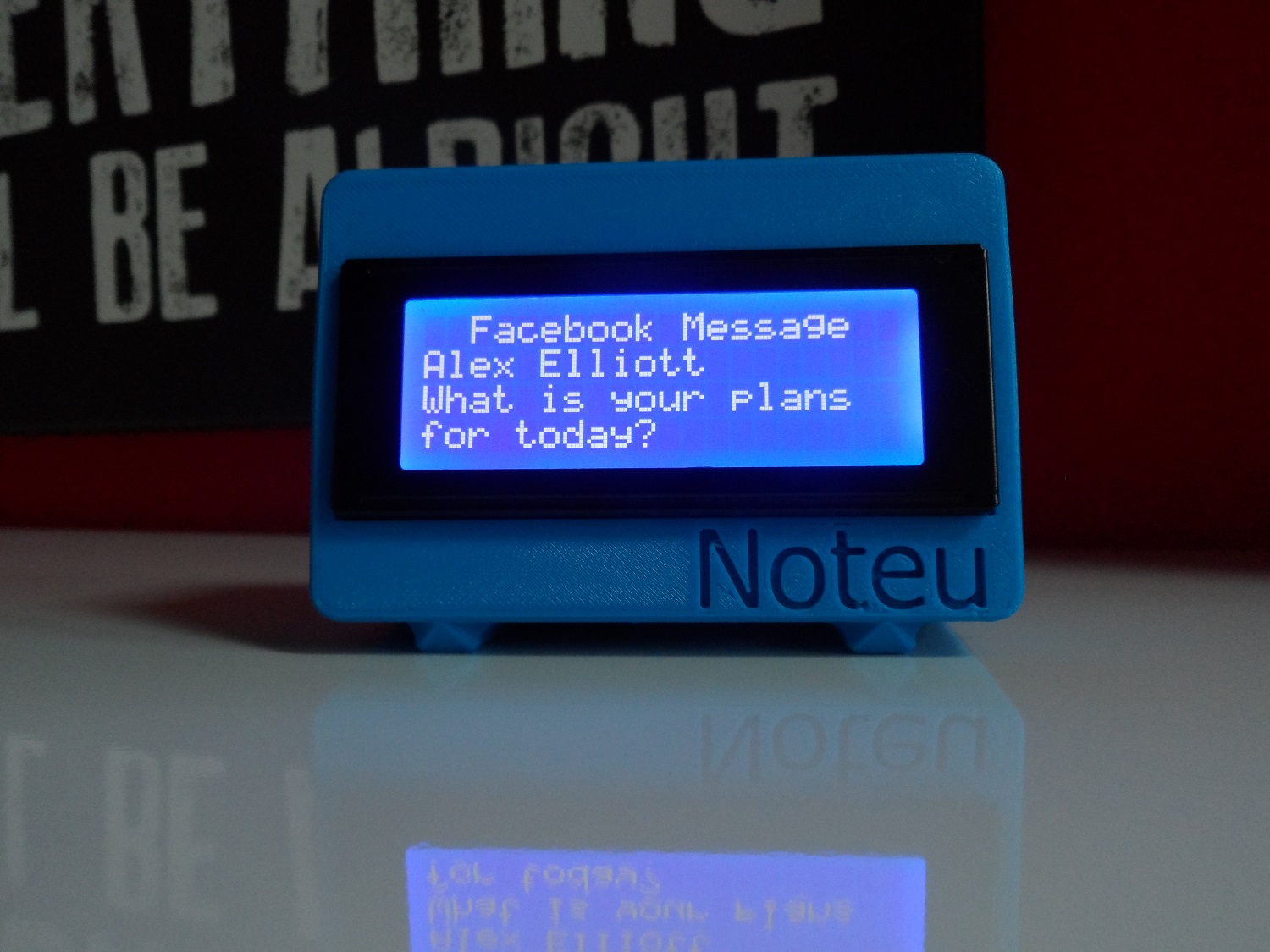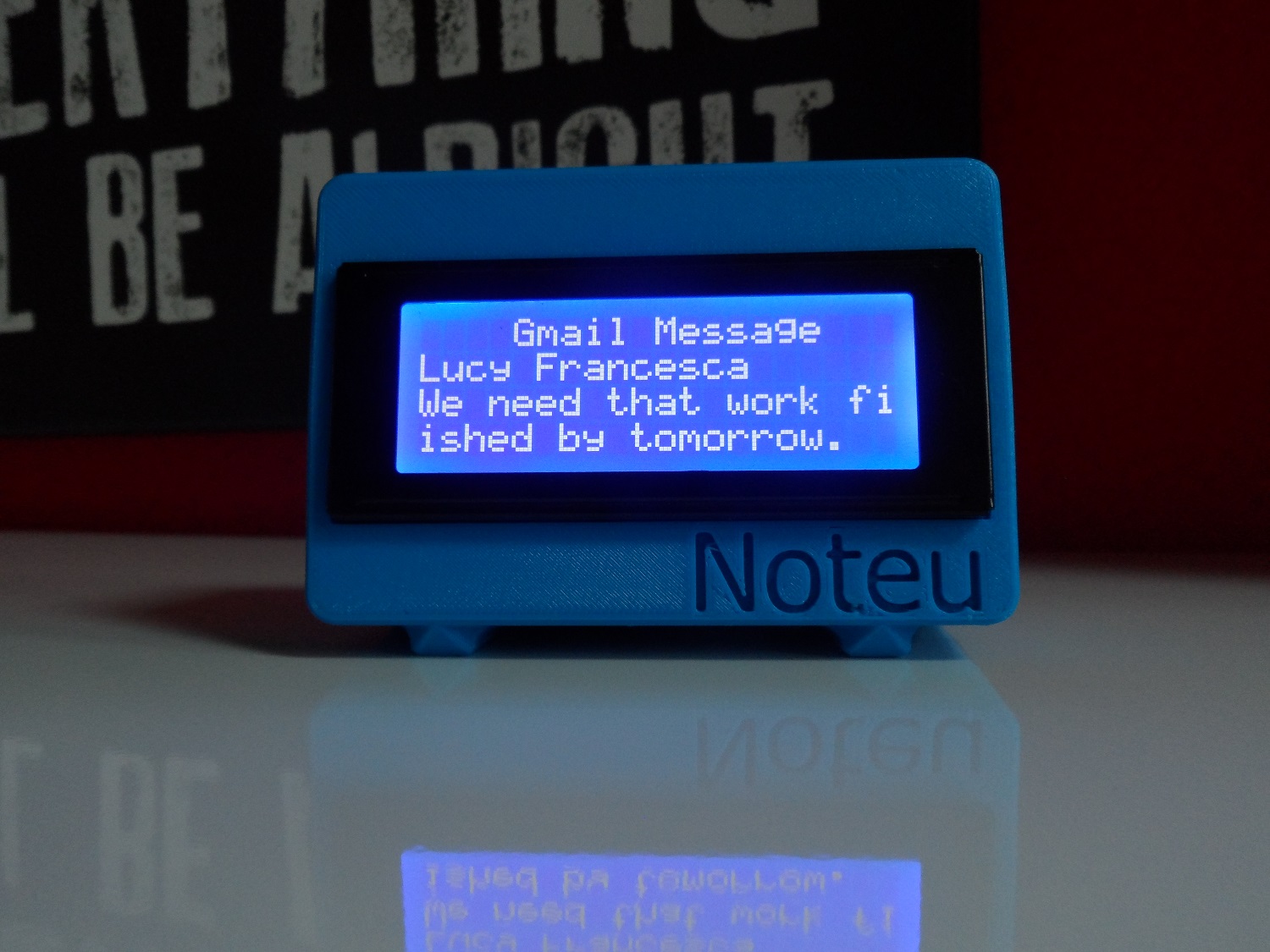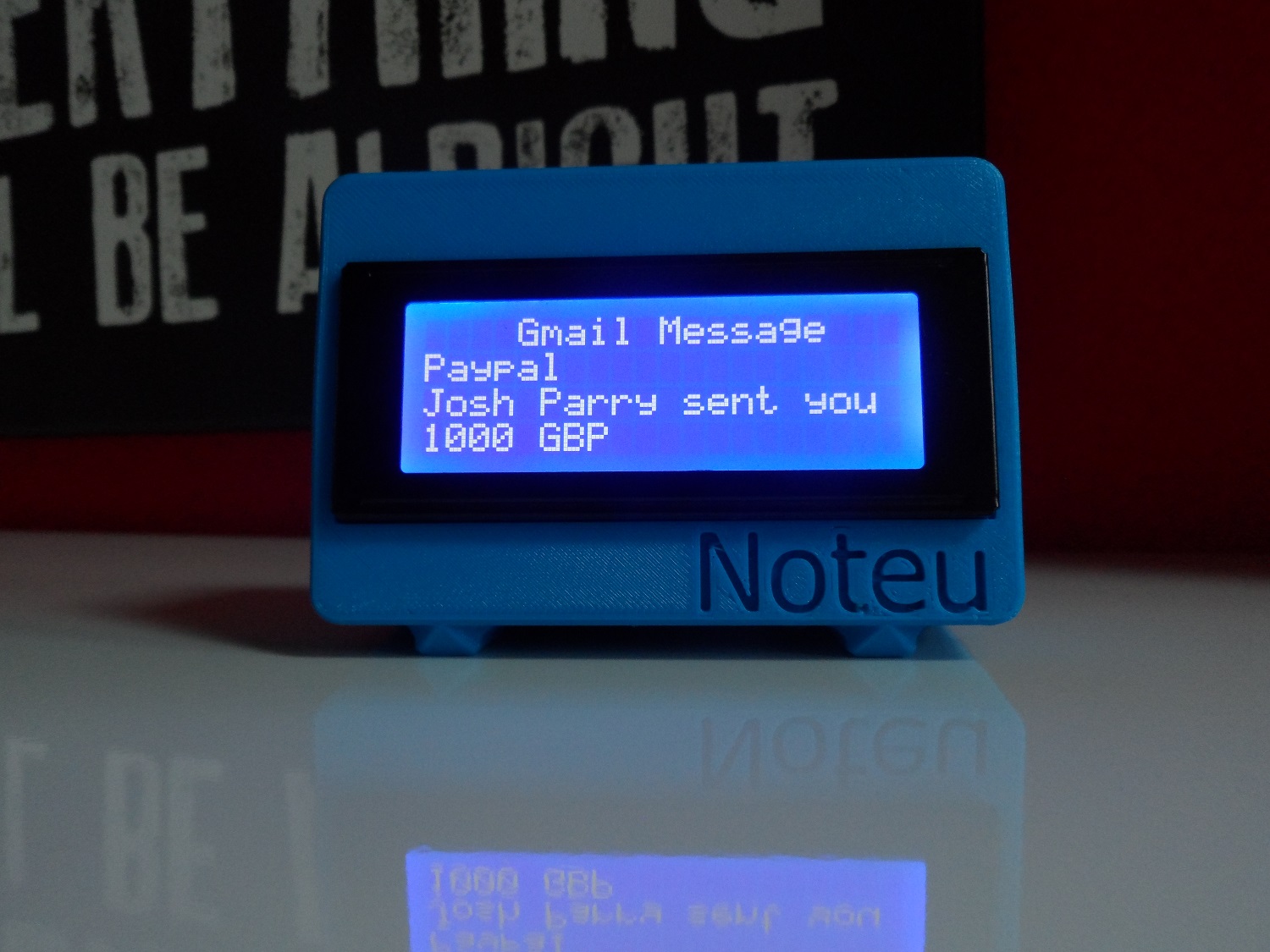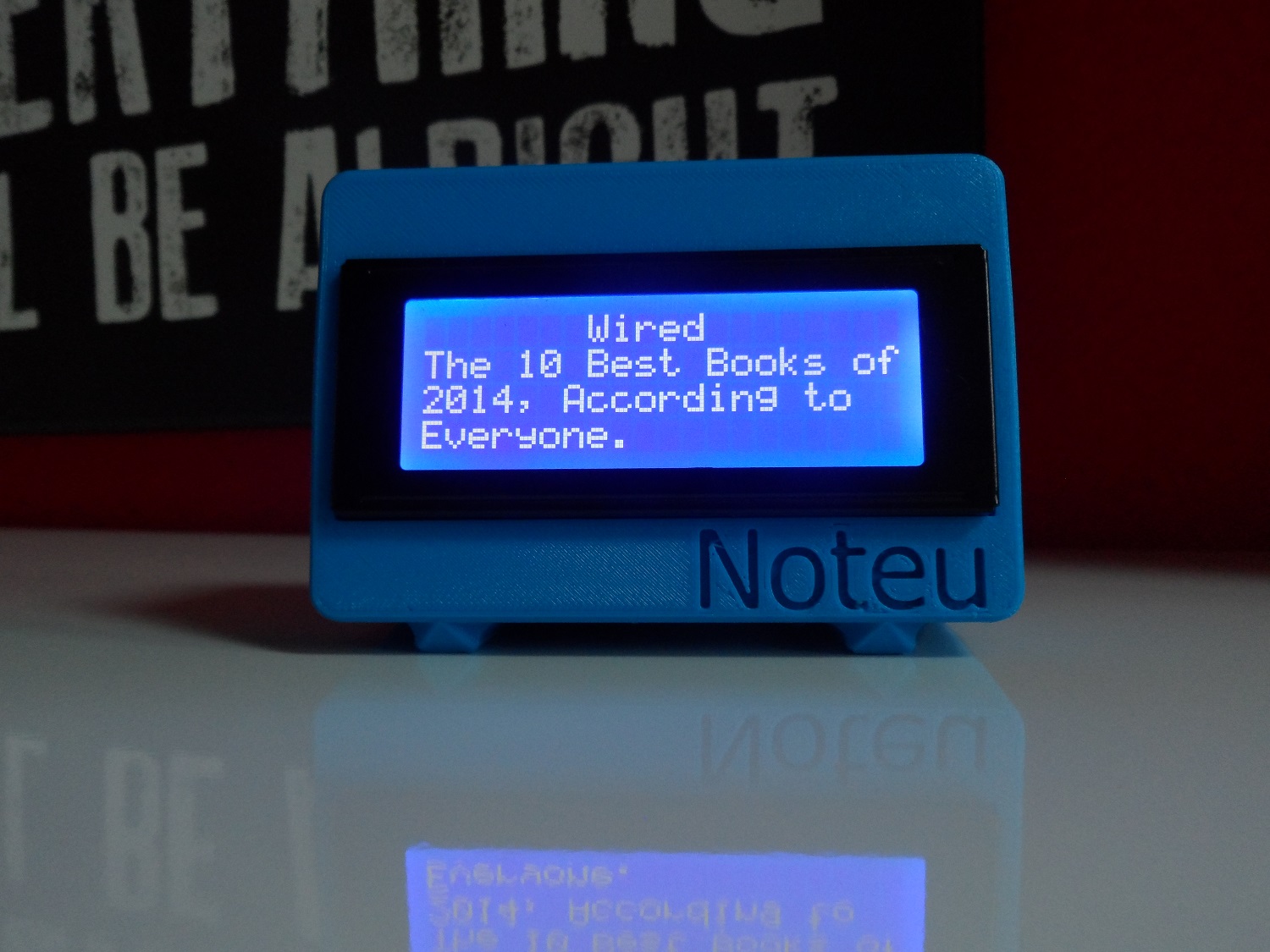 Messages and Notifications

New Emails

Latest RSS Alerts
Key Features
Easy to connect

Noteu connects to the interent through your computer via Bluetooth and Noteu's desktop app.

Use with ease

You can setup all your alerts quickly, securely and with ease in the cloud with Noteu's web app.

Use on the go

Noteu has a rechargeable battery meaning it can be used around your home or on the go.